I've been so so so caught up in just staying on top of all my school work this semester that I wont lie, I was seriously taken aback when I recieved a package of sample Grad accouncements from a local print company! For a split second I think I actually managed to forget that this is my
last
semester at the University of Central Florida.
The announcements were so pretty and I instantly got caught up in staring at my own name printed on them haha. Oh the little things in life, right? So I got on their website and started checking out the price on these little beauties...
$120 for 25.
Seriously?
I nearly had a heart attack seeing such a big number next to such a small number. So the next logical conclusion? Etsy! Not only were there more different types of announcements than I could possibly have imagined, but they are all personalized and seemed much more "Annika" than the samples the mail man delivered.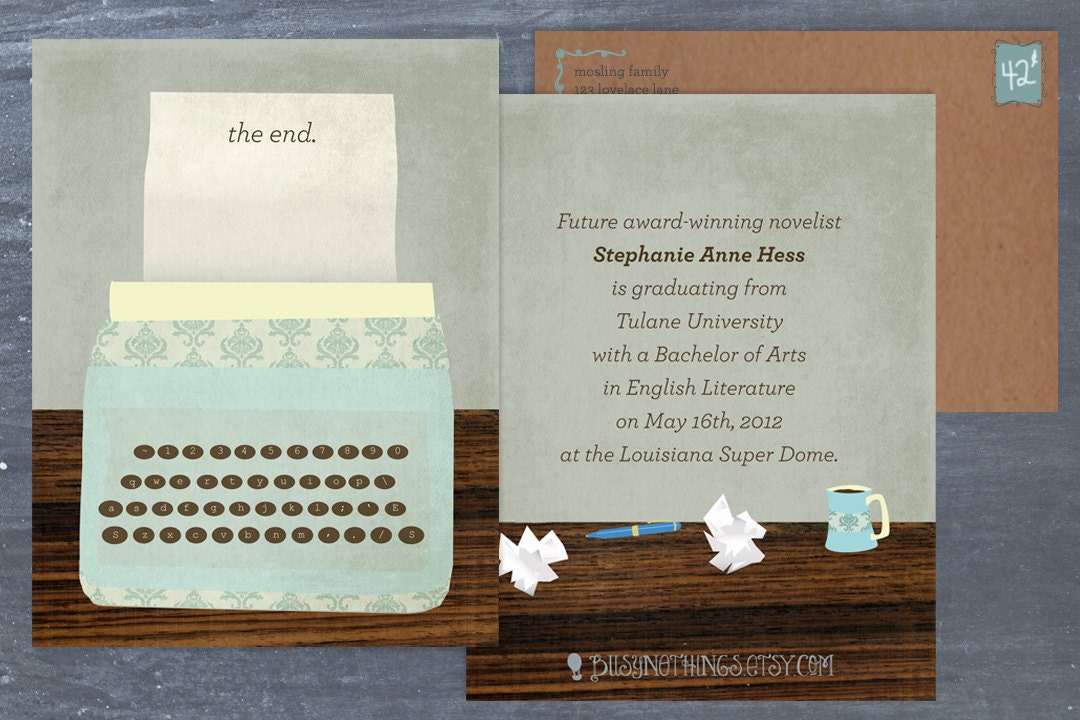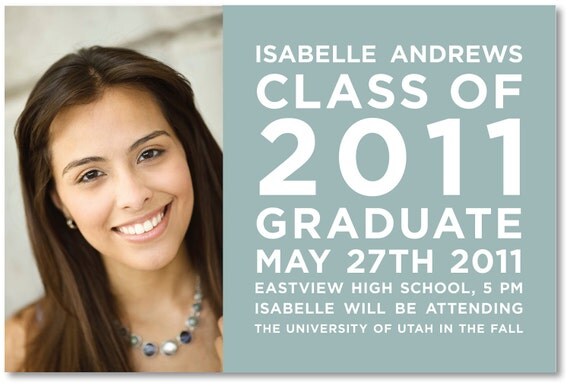 Dena Design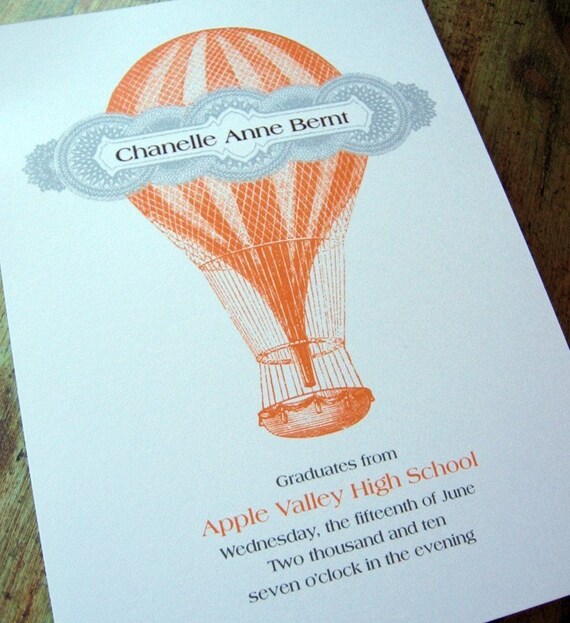 Spilling Beans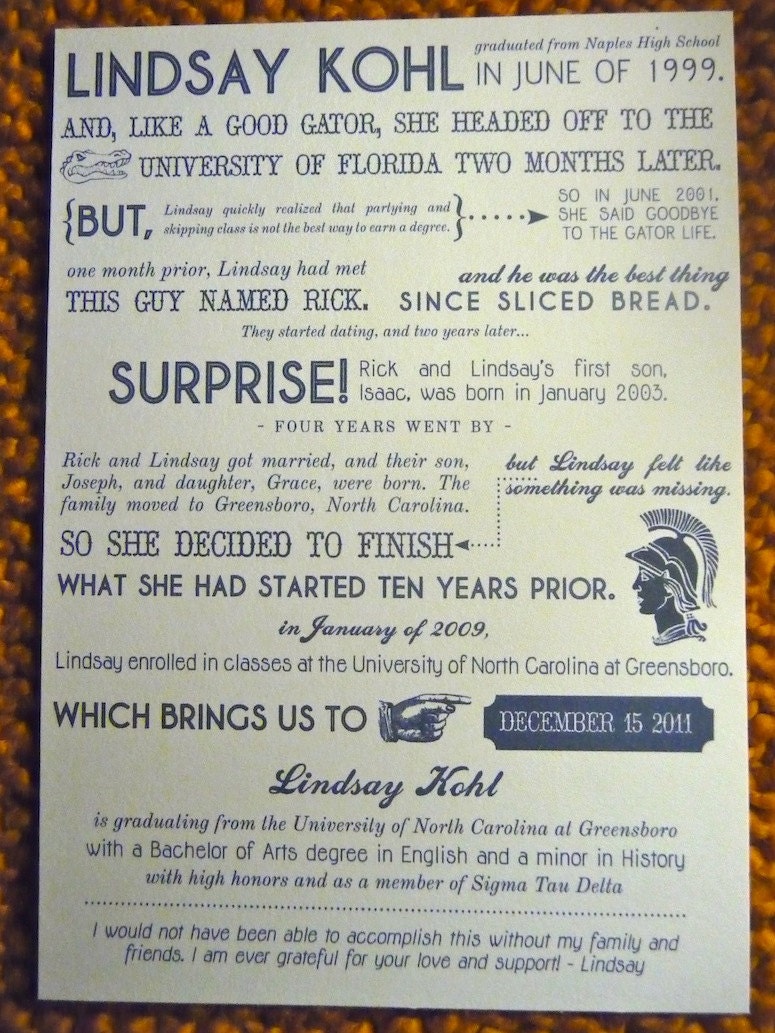 Tyler Bright Designs
Much cuter, and much more reasonable prices! What do you guys think? I'm leaning to the
Tyler Bright
one, personally. But who knows!