I've come a long way as a chef in the past few years. This time about 3 years ago I was getting picked on still for the time I put cardboard in the oven... Now I'm writing my own recipes! Well... kind of. I still have a love for boxed cake mixes... But I'm working on that. For now, let's just think of these as idiot proof recipes!
Directions
1. Begin the mix according to the box's instructions. I used Pillsbury's sugar free Devil's Food, but you can use whatever your favorite is. Complete the directions until it comes time to dividing the batter among the cupcake cups and STOP!
And if you're anything like me, this is the point in the recipe where you make a mad dash to the nearest grocery store because you realize you have no vegetable oil… But, for future reference, you can always replace vegetable oil with butter or apple sauce of equal measure.
So let's re-cap. What lessons did we just learn from this experience?
A) When in doubt about whether having something, call the roommates and have them check before leaving the store.
B) Google vegetable oil replacements BEFORE making a 2nd trip to the store...
C) You can substitute vegetable oil with equal parts butter (WARNING: This will make anything you're baking a little bitter richer) or apple sauce (which has the added bonus of making your recipe healthier and contain less fat!!)!!
2. Gently fold in 3/4 cup of mini milk chocolate chips
3. Line your cupcake pan and fill each hole a little more than 1/ 2 way. This cupcakers tip brought to you by my obsession with Food Network: A small ice cream scoop is a perfect, mess free way of creating uniform(ish) sized cupcakes!
4. Now stick those little lovelies into the oven!!! I baked mine on 325 F and checked them after 20 minutes. When the box gives a time span (18-22 minutes in this case) I usually opt of something right in the middle and then check the cupcakes by poking one with a toothpick. If the toothpick comes out dough-free then you're done!!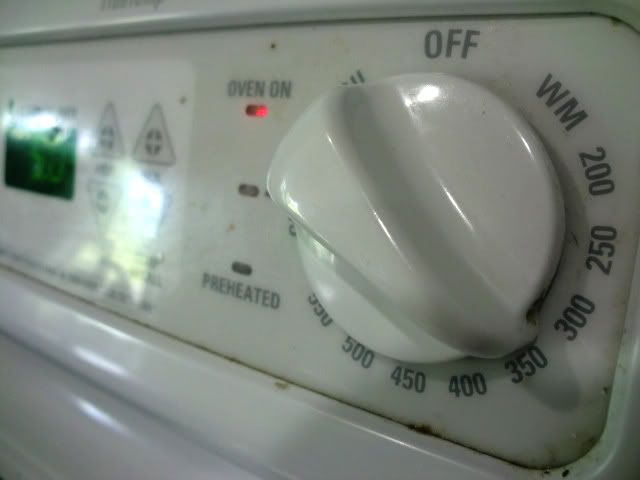 5. When you take the cupcakes out of the oven you can either let them cool on the counter or if you're in a rush, you can stick them in the freezer for about 20 minutes.
Frosting!!
My hand mixer is a vintage pink mixer that Nick ordered and customized for me for our anniversary. It's now mint green, pink and decorated with little hearts (two hearts for two years <3 )! How cute is that?
Ingredients
2 sticks unsalted butter, softened
1 13-ounce jar of Nutella (Which is 1 1/3 cups if you opted for the 26 oz jar!)
pinch of fine grain sea salt
1 tablespoon clear vanilla extract
2 cups confectioners' sugar, sifted
5 tablespoons heavy cream or milk
Directions
1. In a large mixing bowl, cream butter and Nutella until well combined. Slowly add in confectioner's sugar, and continue creaming until well blended.
2. Add salt, vanilla, and 3 tablespoons of heavy cream or milk. Blend on low speed until moistened. Add an additional 3-5 tablespoons of heavy cream or milk until you reach the desired consistency. Beat at high speed until frosting is smooth and fluffy.
And there you have it!! Enjoy!