Chicken Ingredients
4 thin sliced chicken cutlets
4 oz of goat cheese
1 cup baby spinach
1/2 tsp Salt
1/2 tsp Pepper
1/2 tsp Oregano
1/2 tsp Garlic powder
1/2 tsp Parsley
Gnocchi Ingredients
10 slices of bacon, precooked or fresh
12 oz alfredo (one regular size jar)
1 lb of gnocchi (we used wheat but any variety will work just as well)
1. Begin by heating the alfredo on low. Cook the bacon until it is crispy and either very finely chop it or just do what we did and grab the trusty food processor. Toss the bacon into the alfredo and continue heating on low until you are finished cooking everything else.
2. Now it's time to prep your spinach! Heat a small amount of olive oil over medium heat and then add your spinach. sauté the spinach until soft and set it off to the side. It will be heated in the oven with the chicken so it's ok if it gets a little cold while you prep everything else.
3. Trim the fat off of your chicken and rub it with the salt, pepper, oregano, parsley and garlic powder. Over medium-high heat brown both sides of the chicken, for about 2-3 minutes on each side and remove from heat.
4. Pre-heat your oven to 350 degrees. Grease a cookie sheet and place the cooked chicken slices on the pan. Top each piece of chicken with a little spinach and a slice of goat cheese. Place the pan in the oven and cook for 5 minutes.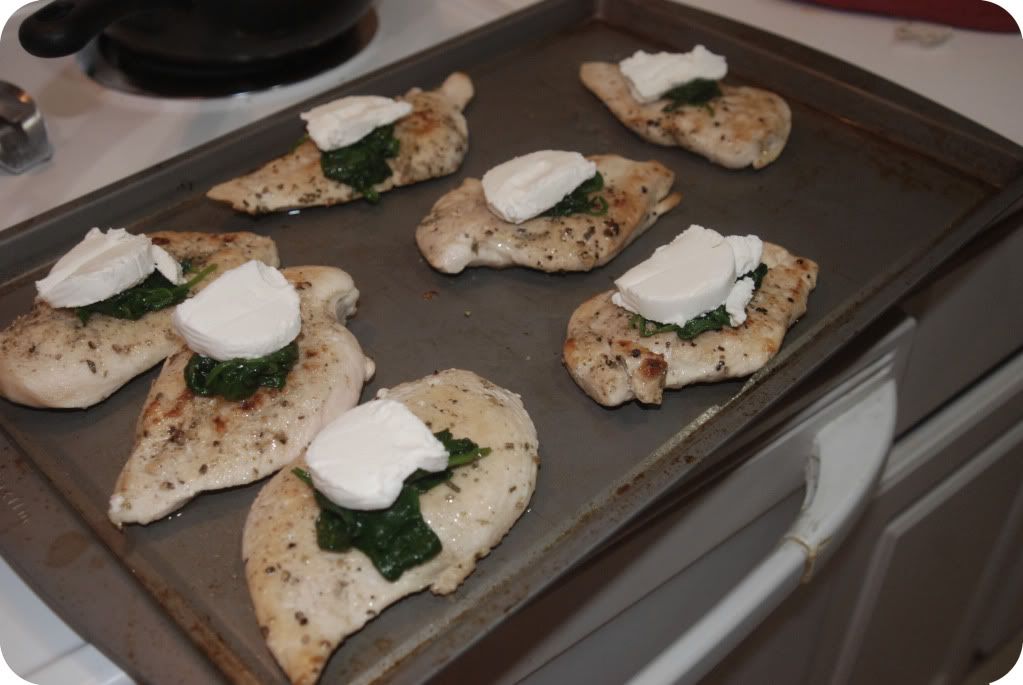 5. Bring a large pot of water to a boil on high. Pour in the gnocchi and boil it until they all float to the top (this should take around 3 minutes). Strain the gnocchi and quickly rinse them with cool water.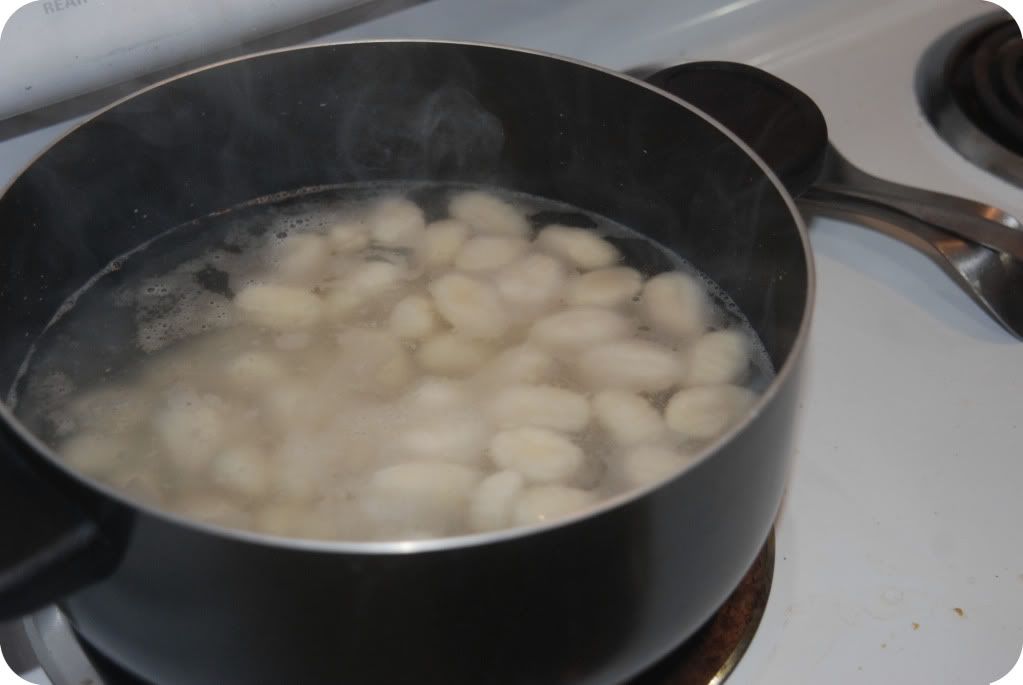 6. Toss your cooked gnocchi in the bacon infused alfredo and serve under your goat cheese chicken! ENJOY!!
This recipe is Nick's original creation and all diabetic friendly! I think I may have found myself a keeper! And remember ladies, the knight with the shiniest armor has done the least amount of brave or cool shit.